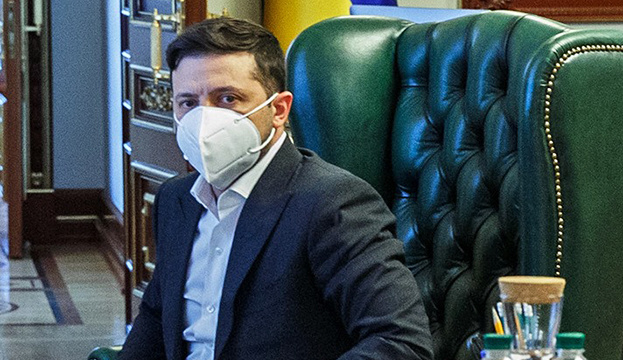 Online public services to change Ukraine, President promises
President of Ukraine Volodymyr Zelensky praised the fact that 27 public services, including the first simplified services for self-employed individuals, are already available online on the web portal "Diia" launched by the Ministry of Digital Transformation of Ukraine.
"Every Ukrainian and I personally have faced, to put it mildly, misunderstandings while getting this or that public service. Making services online is a progressive initiative aimed to change the interaction of the state with people. The state should become a service. After all, that's what we are working for," President of Ukraine Volodymyr Zelensky noted, the press service of the Head of State reports.
Being able to get public services from the state simply, quickly and without leaving home is extremely important during the forced quarantine period. "Previously, in order to open a sole proprietorship, it was necessary to fill in a complex form of 58 lines - now there are only 12 lines. It has also become much easier and faster to change or cease entrepreneurial activity. I believe that such simplification in the provision of public services will promote entrepreneurship, fight corruption and, most importantly, facilitate the growth of our country's economy," Deputy Prime Minister of Ukraine - Minister of Digital Transformation Mykhailo Fedorov noted.
According to him, it would take up to 10 minutes to complete the application. The system created by the Ministry of Digital Transformation allows for prompt processing of requests and virtually automatic registration. By 2024, all government services will be available to citizens via a single web portal Diia.
Ukrainians who have already used the services on the web portal in their own citizen's account can check the status of provision of these services and available information about them from five state registers. Also, the account contains documents that are displayed in the mobile application "Diia". Currently, it is a vehicle registration certificate and a driver's license. Later, a digital passport of the citizen of Ukraine in the form of an ID card and a biometric passport of the citizen of Ukraine for traveling abroad will also be available.
Digitization of Ukraine is an initiative and one of the key goals of President Volodymyr Zelensky aimed to combat corruption and help business development in the country.
ol