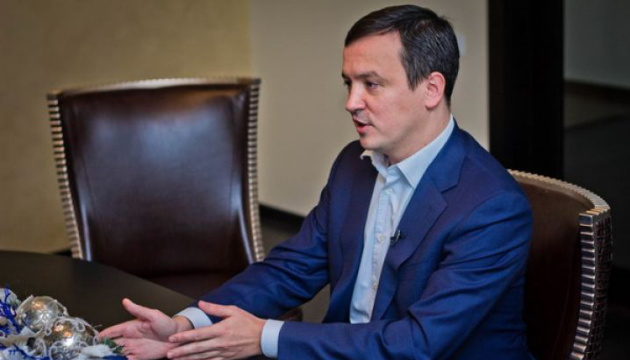 Minister Petrashko: Ukraine facing industrial crisis, not financial
Ukraine's Economic Development Ministry will make efforts to create conditions for industrial development as Ukraine currently faces industrial crisis, not financial.
"The uniqueness of this crisis is that it is, first and foremost, the industrial crisis, not financial. We see that supply chains are destroyed, there are restrictions on the movement of people, the movement of goods. This does not contribute to the development of industry," Economic Development, Trade and Agriculture Minister of Ukraine Ihor Petrashko said at the Freedom of Speech program on ICTV channel, an Ukrinform correspondent reports.
According to him, the Economic Development Ministry can take two major steps to promote industrial development.
"Primarily, and we already work in this area, we thinking of how to attract government resources through procurement, through the budget distribution to stimulate production in Ukraine by placing the orders to Ukrainian companies or foreign companies localized in Ukraine. We will follow to comply with the European Association agreements and WTO requirements, but to insist that companies should have access to public procurements," Petrashko said.
The second step, he said, would be to create conditions for equal access to credit resources.
"I believe that one of the main problems of the Ukrainian economy and the reason why the crisis started long ago is that Ukrainian enterprises were deprived of access to adequate credit conditions which significantly worsened their competitive conditions," Petrashko added.
Earlier, Petrashko said that the Government aimed to save as many jobs as possible and elaborate a safeguard package for possible risks during the coronavirus-related quarantine.
ol