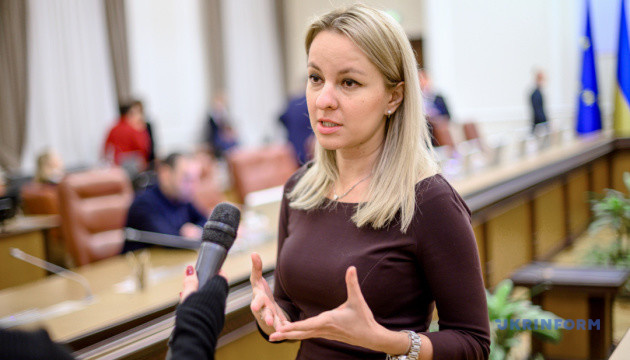 Independent international audit of Pension Fund to begin in April - Sokolovska
The Ministry of Social Policy plans to conduct an independent international audit of the Pension Fund of Ukraine from April to May this year, Social Policy Minister Yulia Sokolovska has reported on her Facebook page.
"An audit of the Pension Fund, which has been planned since 2017, will begin already in April – following the adoption of a respective law," Sokolovska said.
According to her, the audit "will be professional, independent and international."
"This is exactly how an institution with a budget of almost UAH 448 billion, with UAH 5.3 billion of it spent on administrative expenses, should be checked," she added.
Sokolovska said that the Ministry of Social Policy was currently completing a competition among four companies that have submitted their financial and technical proposals for the audit of the Pension Fund.
"Each of these companies has an excellent reputation and many years of experience both in Ukraine and abroad. These are Ernst & Young Ltd, PwC Ukraine Ltd, a group of companies consisting of Civitta UAB (Lithuania) (main partner), Civitta Ukraine Ltd (Ukraine) and BDO LLC (Ukraine), as well as HLB Ukraine," Sokolovska said.
She also noted that the purpose of the audit was to understand the real situation in the Pension Fund in order to further optimize its work.
Sokolovska noted that according to the schedule, the audit should start in April and last until October this year.
op