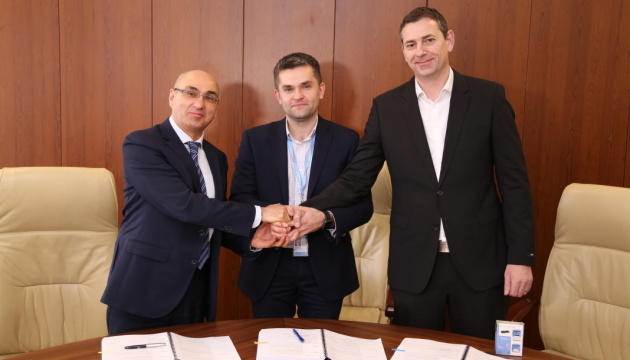 Ukrenergo, Dalekovod/General Electric sign contract worth EUR 31.7 mln
Ukrenergo National Power Company has signed a contract with JSC Dalekovod/General Electric Grid GmbH (Croatia/Germany) for the reconstruction of 750 kV Dniprovska substation in Dnipropetrovsk region, according to the press service of Ukrenergo.
"Dniprovska substation is the last of the four facilities for modernization as part of the Substation Reconstruction Project in eastern Ukraine, funded by the KfW Development Bank and the German government. The contract value is EUR 31.7 million. The term of implementation - three years," reads the statement.
According to Oleg Pavlenko, Investment Director at Ukrenergo, the reconstruction of the substation will significantly increase the security and reliability of electricity transmission, especially in Dnipropetrovsk region, where electricity supply is complicated due to the reduction of generation at thermal power stations and damage of grids in eastern Ukraine.
"This project is also important because it is one of the elements of preparations for integration into ENTSO-E," he added.
iy