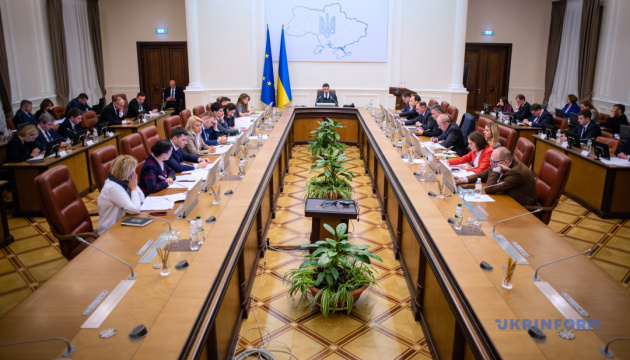 Cabinet approves strategic plan on public employment until 2022
The Cabinet of Ministers has approved an action plan on public employment and the promotion of job creation until 2022, the press service of the Ministry of Economic Development, Trade and Agriculture of Ukraine has reported.
"The government has approved a plan of measures to implement the basic directions for the implementation of state policy in the sphere of public employment and to stimulate job creation for the period until 2022," the statement said.
It notes that the plan of measures approved on March 3, 2020 is aimed at addressing urgent issues in the field of public employment and the stimulation of job creation.
"This strategic document is the basis for further steps that will help increase employment, the legalization of work, and the creation of legal jobs. We have envisaged new approaches, in particular, lifelong learning, the expansion of opportunities of people with disabilities, and the opening up of the entrepreneurship potential of Ukrainians," Deputy Minister of Economic Development, Trade and Agriculture Yulia Svyrydenko said.
According to the statement, the plan envisages the reform of the State Employment Service, which should be transformed into an institution that responds to the real demand and needs of people and employers.
The ministry said the action plan has the following areas: the development of the national economy as a basis for securing productive employment and creating new jobs; the promotion of entrepreneurship and self-employment; ensuring the creation of decent working conditions and the legalization of relations in employment; the development of the system of vocational (technical) education and the provision of conditions for vocational training throughout life, ensuring the development of an inclusive labor market; promoting the employment of young people; reforming the State Employment Service and ensuring the innovative development of services in the labor market; ensuring the implementation of effective state policies in the field of labor migration.
The implementation of the action plan is expected to have a positive impact on the labor market, promote full and productive employment, ensure decent working conditions, increase the number of jobs for all social groups, balance supply and demand with respect to the volume and level of skills in the labor market.
Other documents governing the area of work and employment will also be developed on the basis of the specified action plan. Both central and local authorities, parties to social dialogue, academics and labor market actors will work on the implementation of the plan. A wide range of NGOs, representatives of employers and trade unions were involved in preparatory work.
op