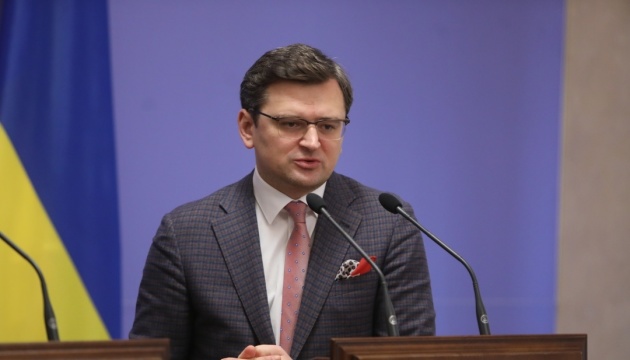 Vice PM Kuleba: Capitals of China and EU could combine in Ukraine
The EU countries account for 43% in the structure of Ukraine's foreign trade, while trade with China is increasing rapidly without any state support.
"We have 43% of foreign trade with the EU. This is a phenomenal result for recent years. At the same time, the relations with China also evolve. There is no political dialogue with the People's Republic of China... However, business flourishes. And over the past year, for the first time ever, China has become Ukraine's major trading partner as an individual country," Vice Prime Minister for European and Euro-Atlantic Integration of Ukraine Dmytro Kuleba said at the meeting with representatives of the Kharkiv office of the European Business Association.
This happened without any state support, the enterprises have established relations themselves, Kuleba noted.
"That is why I think that Ukraine is the place where Chinese and European capitals should 'get married'," the Vice Prime Minister emphasized.
After all, according to Kuleba, having a free trade area with the EU and European standards, "we gain a competitive advantage to conduct business operations with further export or involvement of European capital where it can do business with China in a more liberal environment than in the EU itself."
ol