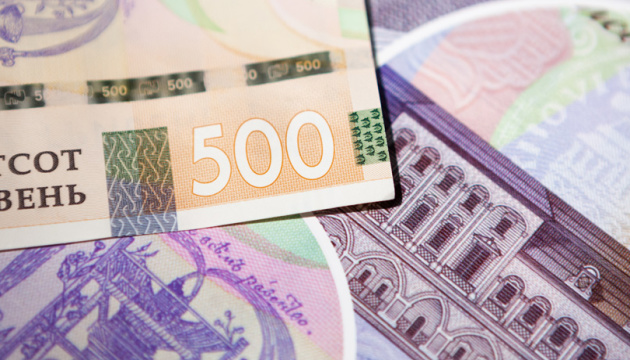 Ukrainian banks almost triple profit in 2019
Ukraine's banking sector posted profits of UAH 60 billion in 2019, which is almost three times as much as in 2018, First Deputy Head of the National Bank of Ukraine (NBU) Kateryna Rozhkova has reported on Facebook.
"UAH 60 billion. The profit of the banking sector in 2019 according to tentative data. Almost three times more than a year ago. A new historic record. I will disappoint critics. It is not government banks' super profit from government bonds. This is a real profit of the banking sector. If you look at the interest income of state banks, invested government bonds are a mere 12%," Rozhkova wrote.
She said that bankers would be interested in another indicator - ROE, i.e. the return on equity. The ROE in Ukrainian banks is 34.2%. This is higher than the European average of 7% and higher than that of the neighboring countries: Hungary - 18%, Romania - 17%, the Czech Republic - 16%. More than ten Ukrainian banks have ROE higher than 30%. The number of unprofitable banks has also decreased: from 13 in 2018 to six in 2019. PrivatBank is the leader in terms of profit - UAH 32 billion.
Rozhkova said that the main factors of banks showing such profits were the high operational efficiency of banks and low contributions to reserves, which halved from UAH 24 billion to UAH 12 billion.
"What needs to be done? Improve the operational efficiency of Oschadbank and Ukreximbank. New supervisory boards should contribute to this. Will there always be such high returns? No, due to the slowdown in inflation, interest rates will be reduced and the banks' interest margins will be reduced. In addition, the rapid development of technology and the non-banking sector, the standards of disclosing information to consumers will enhance competition and require banks to take a more prudent approach to price products, but this does not cancel the fact that the banking sector is in excellent condition today," Rozhkova said.
The Ukrainian banking sector's profit in 2018 amounted to UAH 22 billion.
op