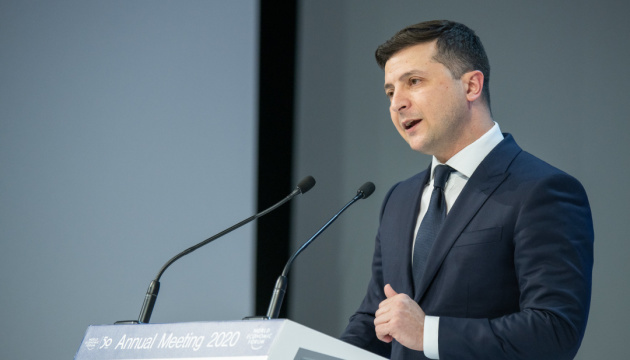 President: Ukraine has everything, lacks investment only
President of Ukraine Volodymyr Zelensky has promised to introduce tax holiday for big investors, ensure rapid return on investment in modernization, and create international arbitration in Ukraine.
"We will provide five-year tax holiday to investors who will privatize state-owned enterprises to the tune of $10 million at least over the next two years. We also introduce a rapid return on investment in modernization in 2-5 years instead of 10 and 12. And to guarantee the protection of property rights, we will create an international arbitration for investors in Ukraine," Zelensky said in a video address shown at the beginning of Davos Ukrainian Breakfast.
He also recalled that it is planned to launch the Investment Nanny program providing that a direct investment agreement with a state based on English law will be concluded with those who invest more than $100 million.
According to the President, such an investor will receive a personal manager - nanny - from the government, who will speak five languages and settle issues at any moment round the clock.
"Ukraine has everything to become a prosperous country: favourable climate, advantageous geographical location and incredibly talented people. We lack investment only," Zelensky said.
The new Government of Ukraine builds equal and uniform rules for everyone, digitizes the processes and reduces the role of the state "where it is not needed", the Head of State assured.
"Not to invest in Ukraine is to become George Bell, who refused to buy Google for $1 million in 1999. So, don't miss out on Ukraine," Zelensky added.
ol