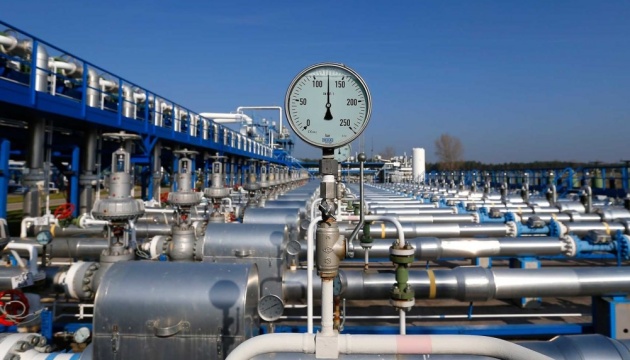 Naftogaz, Gazprom sign five-year gas transit contract
Following Ukraine-Russia-European Union talks, the parties signed a new contract for gas transit to Europe.
"Our team has defended Ukraine's national interests. This will have a positive impact on energy markets and will be a significant factor in reducing gas prices in the market. Ukraine has once again proven to its European partners that it is a reliable partner that fulfills its obligations and guarantees energy security in the region," Prime Minister of Ukraine Oleksiy Honcharuk posted on Facebook.
The gas transit contract was concluded for five years with the possibility of extension for another ten years on the same terms. The minimum guaranteed volume of transited gas is 65 billion cubic meters for the first year and 40 billion cubic meters for the next four years. However, the actual volume may be higher.
According to Honcharuk, this document is the result of the coordinated work of Ukraine's team.
"I am particularly grateful to my colleagues for their outstanding work. President of Ukraine Volodymyr Zelensky, the Government team, the Parliament and NJSC Naftogaz of Ukraine did their utmost for this document to be signed. This is another difficult challenge that we have successfully coped with," the PM stressed.
As reported, the ten-year gas transit contract between Naftogaz and Gazprom expires at 09:00 on January 1.
The representatives of the European Commission, Ukraine and the Russian Federation at the talks in Minsk on December 20 reached a final agreement on fundamental points of Russian gas transit to Europe through the territory of Ukraine.
At a briefing on December 21, Energy and Environmental Protection Minister of Ukraine Oleksiy Orzhel said that Naftogaz and Gazprom would sign a new five-year agreement on transit of Russian gas to Europe through Ukraine, with the possibility of extension for another 10 years. The transit volume will reach 65 billion cubic meters in the first year, and 40 billion cubic meters in the next four years.
The representatives of NJSC Naftogaz of Ukraine and Russia's Gazprom met in Vienna on December 26 to start negotiations on the terms of gas transit contracts.
ol