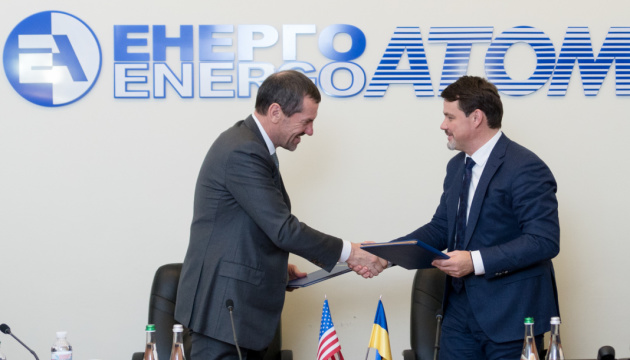 Energoatom joins US program on supporting operation of NPPs
The state-owned enterprise National Nuclear Energy Generating Company (SE NNEGC) Energoatom has joined the program of the Electric Power Research Institute (EPRI, USA) on supporting the operation of nuclear power plants (NPPs).
The relevant agreement was signed on December 13, 2019 by acting President of Energoatom Pavlo Pavlyshyn and Neil Wilmshurst is Vice President of Nuclear and Chief Nuclear Officer for the Electric Power Research Institute (EPRI), the press center of Energoatom reported.
"I am convinced that the signing of an agreement with EPRI will allow NNEGC Energoatom to use the best world practices and the most modern engineering support methods for nuclear power plants, which will further improve the safety and efficiency of nuclear power plants, as well as reduce operating and maintenance costs," said Pavlyshyn.
In turn, EPRI Vice President Neil Wilmshurst noted almost a year of working contacts and meetings between Ukrainian and American experts preceded the signing of the agreement between Energoatom and EPRI.
EPRI technical expert Mark Woodby said that as part of the program, guidelines and methodologies are being developed that are based on engineering solutions aimed at raising the reliability of NPPs equipment.
Electric Power Research Institute, EPRI is an American independent scientific organization that conducts research and development related to the generation, delivery, and use of electricity to help address challenges in electricity for the benefit of the public.
EPRI is subordinate to the U.S. Department of Energy and has about 30 branches and representative offices around the world that advise energy companies and implement electricity technologies in close collaboration with engineering and manufacturing companies.
iy