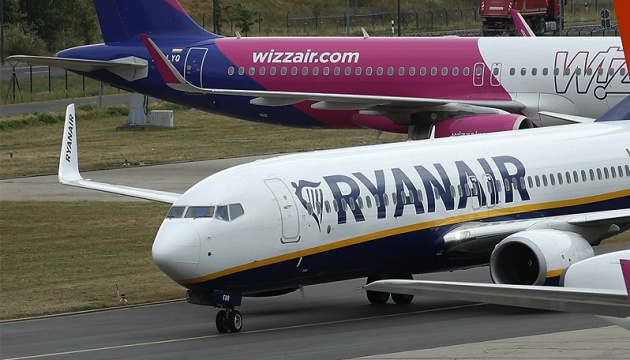 Ryanair, Wizz Air launch ticket sales
On Cyber Monday, December 2, Irish low-cost airline Ryanair and Hungarian low-cost airline Wizz Air announced the sale of airline tickets.
In particular, Ryanair intends to sell 50,000 tickets at a price of EUR 5 for flights that will be performed from December 2019 to March 2020.
Wizz Air also announced a discount of up to 30% on airline tickets on certain routes with no time limit for flights.
Ryanair and Wizz Air ticket sales will end at 23:59 on December 2 (00:59 Kyiv time on December 3).
ish