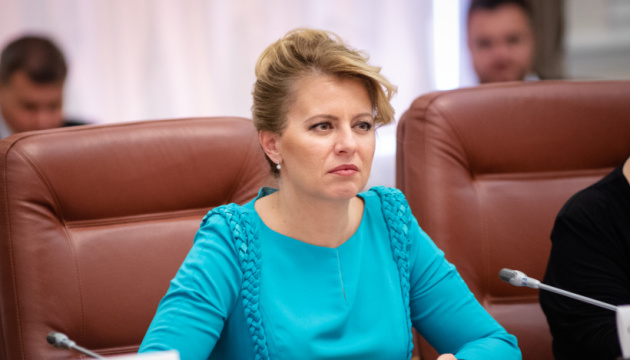 Slovakia supports Ukraine's position on Nord Stream 2 - Caputova
Ukraine still has a post-Soviet influence on energy that needs to be minimized, so the government's priority over the next few years is to create competition in the energy market, Ukrainian Prime Minister Oleksiy Honcharuk has said.
He said this at a meeting with Slovak President Zuzana Caputova in Kyiv on September 16 as part of her official visit to Ukraine, according to the Ukrainian government's portal.
"We will be glad if Slovak companies are part of this market and other Ukrainian markets. After all, Slovakia is our good neighbor, and we have a common history," Honcharuk said.
Caputova, in turn, said that her country supports Ukraine on the international stage.
"Slovakia supports Ukraine's position on Nord Stream 2, the Russian Federation, as well as Ukraine's intention to join the European Union and NATO," she said.
Honcharuk said that the government was beginning to implement a number of important reforms. The plans are to rebuild the country's infrastructure, reform the railways and change the rules for the use of inland rivers, he said. The latter will allow a complete upgrade of the domestic transportation system. Honcharuk added that his team plans to carry out a major reform of education and science, as well as to complete the health care reform that started two years ago. In addition, special attention was paid to the issue of combating smuggling on the Ukrainian-Slovak border, the report said.
"Our countries also have common difficulties. We have to fight smuggling together. To do so, we can try to discuss the system of exchange of information on the movement of customs goods. I very much hope that the next time I go to Ukraine's border with Slovakia, this will not be connected with the fight against smuggling," Honcharuk said.
op