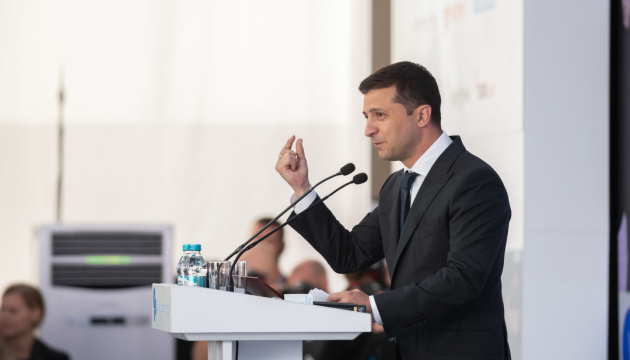 President promises personal guarantees of protection to foreign investors
President of Ukraine Volodymyr Zelensky calls on foreign investors to enter the Ukrainian market and promises them personal guarantees of protection.
"Dear guests, there is a vacant seat at the table of our happy family. It's for the world, for foreign partners, and we have something to offer you. If I may say so, we have something to treat you to at this table, namely to a series of projects. I invite the foreign business to join them under my personal guarantees of protection. These are energy, infrastructure, transparent land circulation projects. But we have a lot of ideas," Zelensky said at the 16th Yalta European Strategy (YES) Annual Meeting in Kyiv on Friday, an Ukrinform correspondent reports.
The President also called on foreign business to join the project of development of a new resort on the Black Sea coast. According to him, it should be a brand new Ukrainian city built from scratch.
In addition, the Head of State urged to invest in projects of new ski resorts, in particular, in Slavske and Borzhava, as well as in "a large amusement park for guests of Eastern and Central Europe."
He also told about the projects on land irrigation in southern Ukraine, an inter-university IT cluster in Kharkiv, film production and so on
Zelensky reminded that an investment forum was planned to be held in Mariupol in October and invited international guests to attend it.
ol