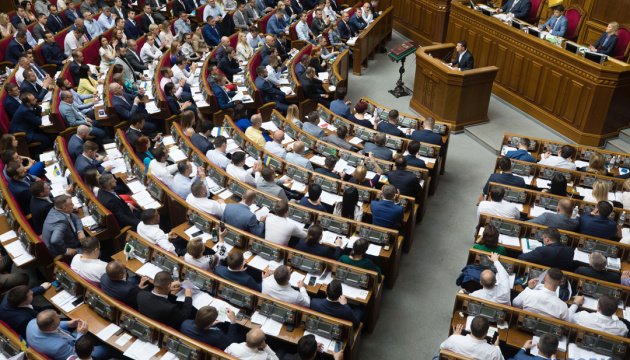 Parliament approves bill on financial restructuring
The Verkhovna Rada at the first reading approved a bill on introducing amendments to some laws to improve the procedure of financial restructuring in Ukraine.
A total of 302 MPs voted in favor of the relevant draft law on Wednesday, the Finance Ministry's press service reported.
"The Verkhovna Rada at the first reading adopted the draft law 'On amending certain laws of Ukraine on improving the procedure for conducting financial restructuring'. The adopted draft law eliminates shortcomings of the current legislation and introduces amendments to the laws 'On financial restructuring', 'On mortgage' and 'On securing creditors' claims and registration of encumbrances," the report says.
The document envisages a joint financial restructuring procedure for several debtors who are related parties but have different creditors. Also, the bill proposes that the operation of the Law of Ukraine 'On financial restructuring' be extended for six years.
The application of the provisions of the Law will reduce regulatory obstacles in carrying out financial restructuring of the monetary obligation and the economic activities of debtors, and will also facilitate the full use of restructuring funds by banks.
iy