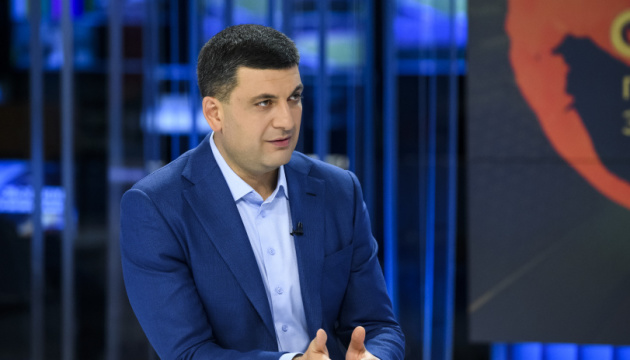 Ukrainian economy grew by 4.6% in Q2 2019 – Groysman
In the second quarter of 2019, the Ukrainian economy showed a growth of 4.6%.
Prime Minister of Ukraine Volodymyr Groysman said this at a government meeting on the report on key indicators of Ukraine's development over the past three years, an Ukrinform correspondent reports.
"We have a very positive growth factor in the second quarter of 2019 - 4.6% [compared to the corresponding quarter of last year]. This is the highest rate in the last decade. Our main goal is to ensure sustainable growth from 5% to 7%. To do this, we need investments," Groysman said.
He noted that Ukraine ranked 71st in the Doing Business 2019, rising 41 positions since 2014.
"If the next government does the same thing we do, Ukraine will be in the top 30 in terms of ease of doing business. This is absolutely real. The transformation of customs and tax authorities was difficult, but we managed to lay the groundwork. There is every reason to make them high-quality and public," the prime minister emphasized.
"International reserves at the time when we took the office made up USD 13.2 billion. We leave the next Government almost USD 22 billion. The course remains stable. We have reduced our debt-to-GDP. And another indicator is inflation. We have reached a clear figure. This year we have every chance of getting less than 8% year-on-year inflation," Groysman stressed.
ish