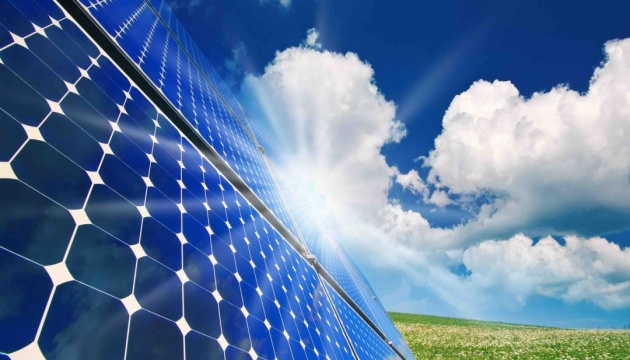 Solar power plant with capacity of 33 MW launched in Melitopol
UDP Renewables, a part of UFuture Investment Group, has launched its new solar power plant Scythia-Solar-2 in Melitopol, Zaporizhzhia region, according to the company's press service.
"Scythia-Solar-2, with a peak capacity of 33.1 MW, occupies land area of 50 ha and consists of more than 91,000 solar modules produced by JA Solar. The new solar power plant will generate almost 42,000 MWh per year enabling to power 13,300 household," reads the report.
The project attracted EUR 21.58 million of investments. The total capacity of two phases of Scythia-Solar is 46 MW, and the total investment reached EUR 31.68 million.
"Scythia-Solar-2 is a high-tech facility. It is the second phase of our largest project Scythia-Solar, which we have started implementing in 2018. We have traditionally cooperated with Ukrainian equipment manufacturers and providers of respective services worth of UAH 288.5 million. During different stages of PV PP's construction and operation, we created 315 jobs," Managing Partner of UDP Renewables Serhiy Yevtushenko emphasized.
According to Founder of UFuture Vasyl Khmelnytsky, UFuture and UDP Renewables continue to consistently realize the economic potential of Ukraine's southern region following our long-term energy strategy. "Now, the share of renewable energy sources in our country's energy mix is only about 3%, but together we work towards changing this ratio. Our target is more than 160 MW of total production capacity by the end of 2019," he said.
UDP Renewables is an investment and development company in the Ukrainian renewable energy sector.
ish