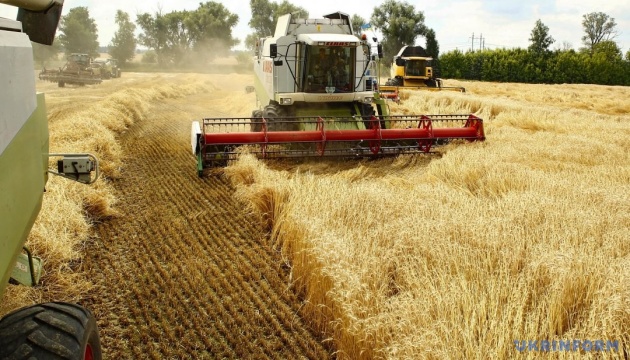 Ukraine harvests over 17 mln tonnes of grain – Agrarian Policy Ministry
Ukrainian farmers harvested 17.4 million tonnes of grain crops as of July 15, 2019, the Ministry of Agrarian Policy and Food of Ukraine has reported.
"As of July 15, farmers in all regions harvested 17.4 million tonnes of grain crops of the new harvest from an area of 5.1 million hectares, or 52% of the target," the report reads.
In particular, Ukrainian farmers threshed 12 million tonnes of wheat from an area of 3.3 million hectares (51%); 4.9 million tonnes of barley from 1.4 million hectares (61%); 497,000 tonnes of peas from 223,000 hectares (78%); 16,000 tonnes of rye from 6,000 hectares (5%); and 5,000 tonnes of oats from 2,000 hectares (1%).
Also, 1.9 million tonnes of winter rape were gathered from an area of 838,000 hectares (65%), with a yield of 22.6 centners per hectare.
The sowing campaign 2019 began a month earlier than last year. The total area under agricultural crops in all categories of farms for the 2019 harvest is about 27.7 million hectares.
ish