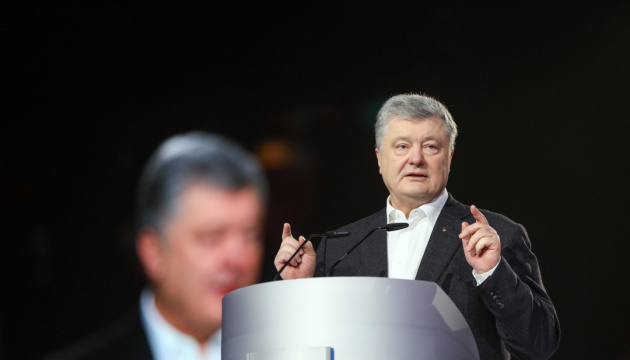 President Poroshenko promises to facilitate development of IT industry
At present, the IT industry accounts for 4% of Ukraine's GDP, and it needs to be developed.
"Over the past few years, the IT industry has shown a rapid growth. Now it already accounts for 4% of Ukraine's GDP and provides high-paying jobs to 150,000 Ukrainians. This number is expected to reach 200,000 in 1.5-2 years," President of Ukraine Petro Poroshenko said at the all-Ukrainian Forum "Open Dialogue" in Kyiv on Saturday, an Ukrinform correspondent reported.
According to him, the domestic IT sector grows by more than 20% a year but accounts for less than 1% of the global IT market.
Poroshenko believes that the IT sector will help increase the share of the middle class in Ukraine, which is important for stability and steadiness of the economy.