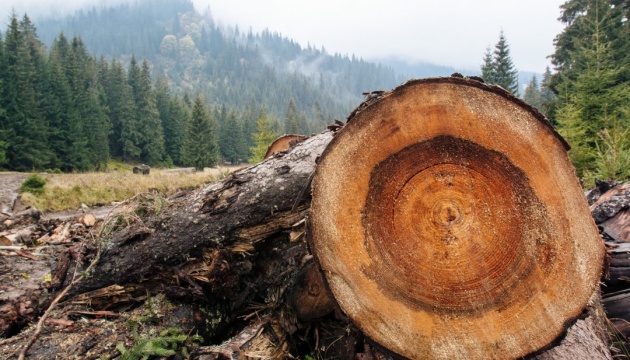 New measures to prevent illegal logging come into force on January 1
On January 1, 2019, the Law of Ukraine "on amendments to certain legislative acts of Ukraine on the preservation of Ukrainian forests and preventing the illegal export of rough timber" will come into force.
This information has been posted on the official website of the Verkhovna Rada.
In particular, the law envisages a significant rise in the amount of fines for illegal logging and destruction of forest cultures and young forests.
The relevant amendments are to be introduced into the Code of Ukraine on Administrative Offenses, the Criminal Code of Ukraine, and the law of Ukraine "On peculiarities of state regulation for activity of business entities related to the selling and exporting timber products".
At the same time, the Cabinet of Ministers is instructed to develop a comprehensive program for the restoration of the forest fund of Ukraine and determine priority areas for the restoration of forests and forest cultivation, protection of forests against fires, protection against pests and diseases, other forestry measures, as well as the order and methods of conducting them.
"The introduction of the norms of the law will preserve the environmental safety of Ukraine and will create an effective mechanism to prevent crimes related to illegal logging," the document says.