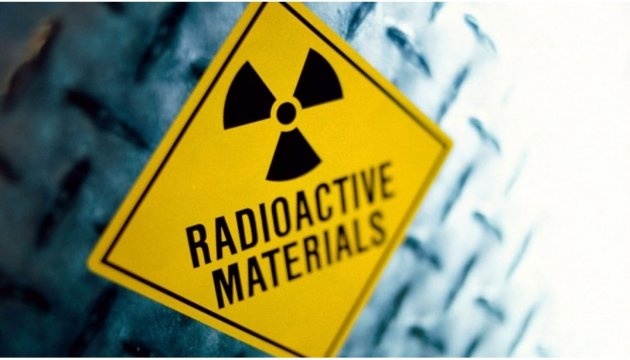 EU launches project for safe radioactive waste treatment in Ukraine
The European Union has launched a EUR 950,000 project for the safe treatment of radioactive waste in Ukraine.
This is stated in a press release of the Delegation of the European Union to Ukraine, which was made available to Ukrinform.
"The EUR 950,000 project 'Specification of waste forms to allow safe treatment, storage and disposal of problematic radioactive wastes held at Ukrainian nuclear energy facilities' is one of the three new initiatives, launched by the EU this autumn in the framework of the EU-funded Instrument for Nuclear Safety Cooperation," reads the press release.
The kick-off meeting for the project was held in Kyiv on November 21, 2018.
The main purpose of the three-year project is to transfer to Ukrainian counterparts the know-how and capabilities to effectively adopt modern technologies and to design relevant facilities for the safe and cost-effective treatment and further disposal of radioactive waste which is currently being accumulated and stored at Zaporizhia, Rivne, Zuyhnoukrainsk, Khmelnytsky and Chornobyl nuclear power plants.
The Ministry of Energy and Coal Industry of Ukraine represented by the National Nuclear Energy Generating Company Energoatom, and the State Agency of Ukraine on Exclusion Zone Management are the beneficiaries of this project. Zaporizhia, Rivne, Yuzhnoukrainsk, Khmelnytsky and Chornobyl NPPs, as well as the Central Radioactive Waste Management Enterprise, are the end users.
"A successful implementation of this project is the next step towards safe and efficient management and disposal of NPP waste," Liudmyla Blyzniukova, a department director at Energoatom, said.
The contract for the project was awarded to the Consortium led by PLEJADES GmbH - Independent Experts (Germany), NUKEM Technologies Engineering Services GmbH (Germany), Brenk Systemplanung GmbH (Germany) and the nominated subcontractor LLC Analytical Research Bureau for NPP Safety (Ukraine).
Following the Chornobyl accident, the EU launched a nuclear safety program, initially in the framework of the Financial Instrument for Technical Assistance to the Commonwealth of Independent States (TACIS), which was superseded in 2007 by the Instrument for Nuclear Safety Cooperation.
Through these two instruments, the European Union's contribution toward nuclear safety in Ukraine has exceeded EUR 950 million.
op