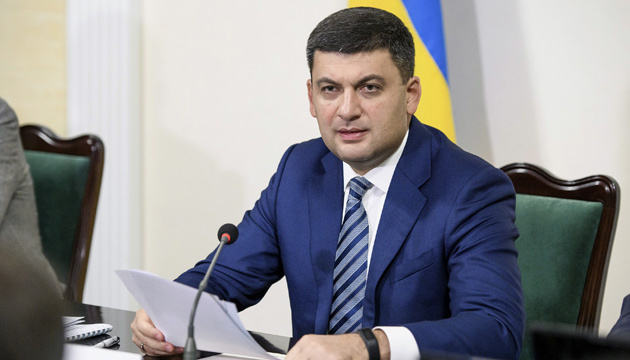 Trade between Ukraine and Moldova reached $500 mln - Groysman
Trade and economic relations between Ukraine and Moldova are developing in a positive manner, and they are not subject to any restrictions, Ukrainian Prime Minister Volodymyr Groysman has said.
He said this in an exclusive interview with an Ukrinform correspondent after participation in the summit of heads of government of the GUAM member states.
"First and foremost, I want to note a high level of the development of Moldovan-Ukrainian trade and economic relations. We also see the prospect of their further growth and development, and our countries have the potential for this. We have very good friendly relations with Moldova. They are developing in a positive manner, and our countries do not have any trade and economic restrictions in this process," Groysman said.
He recalled that in the first half of 2018 alone, trade between the two countries grew by 40% and reached more than $500 million.
Groysman paid special attention to the fact that the rapid completion of negotiations on the agreement on a free trade area between the GUAM countries (Organization for Democracy and Economic Development) would give even more impetus and an exhaustive answer to the question of deepening trade and economic relations, including with Moldova.
According to him, "the economic potential of the GUAM member states is very high, and its full development requires joint work on removing restrictions and barriers and making trade exchange procedures more transparent and clear, and then the states will only complement each other."
"We are partners with Moldova, we have a complete understanding and interaction, and therefore all problems can be solved. The roadmap of economic cooperation signed between our countries is being carried out, and acceleration of signing of the free trade agreement of the GUAM will provide great potential for further development of our bilateral contacts," Groysman said.
op