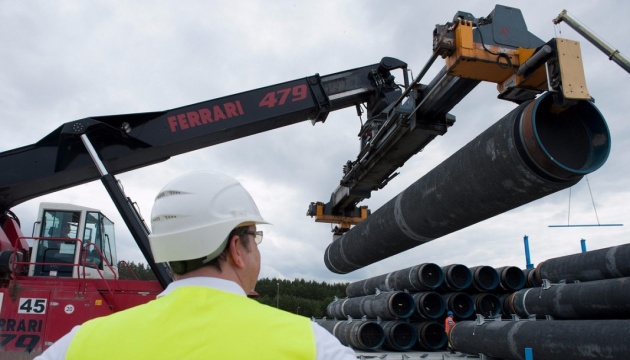 Ukraine to lose $3 bln a year if Nord Stream 2 is built - Kobolev
Ukraine will lose $3 billion, which it annually receives from the transit of natural gas to the EU countries if the Nord Stream 2 pipeline is built.
Naftogaz CEO Andriy Kobolev said this at the YES forum in Kyiv on Saturday, September 15, an Ukrinform correspondent reports.
"If Nord Stream 2 is built, Ukraine will lose $3 billion. This is a big amount of money for our economy," Kobolev said.
Earlier, Kobolev said that Ukraine's partner in the issue of Nord Stream 2 is the United States.
"I believe that the U.S. already has a significant impact on the European gas market. The current prices were formed due to imports of gas from Russia and liquefied natural gas from the U.S. If the share is large, the influence will be intensified," Kobolev said.
Nord Stream 2 is a gas pipeline project from Russia to Germany bypassing Ukraine across the Baltic Sea. Some 51% of shares belong to Russia's Gazprom. Russia wants to build two lines of the gas pipeline.
The Nord Stream 2 gas transport corridor from the end of 2019 is to transport about 55 billion cubic meters of natural gas annually from Russia through the Baltic Sea to Germany.
Opponents to the project, including Poland, the Baltic States, Ukraine, Moldova, the United States, and Denmark, say that Nord Stream 2 will increase EU dependence on Gazprom, which already supplies about a third of the EU's gas volume.
op