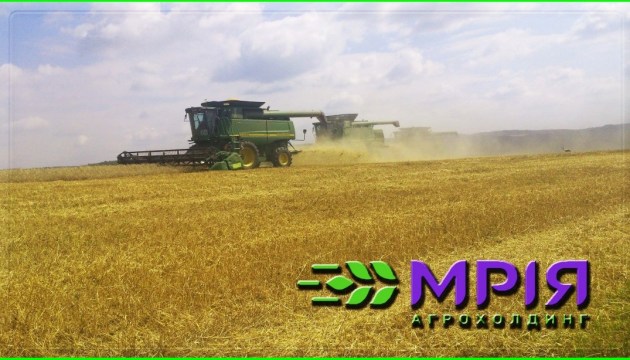 Saudi Arabia's SALIC buys Ukrainian farming company Mriya
The Saudi Agricultural and Livestock Investment Company (SALIC) has acquired a large Ukrainian farming company Mriya Agro Holding, thus signing the largest contract in the agricultural sector in the history of Ukraine's independence.
Ukrainian President Petro Poroshenko said this at a ceremony on signing the contract between Mriya Farming PLC and SALIC, an Ukrinform correspondent reports.
"SALIC's decision to buy Mriya Agro Holding is an extremely important event and demonstrates the willingness of foreign investors to invest money in Ukraine, dramatic changes in the investment climate and investors' attitude towards our state," Poroshenko said.
According to him, SALIC is the property of the sovereign wealth fund of Saudi Arabia, and today it is one of the world's largest investors in the field of agricultural business.
The president emphasized that SALIC's contract with Mriya is the largest contract, the largest purchase in the agricultural sector in the history of independent Ukraine, and, in general, the first investment in the Ukrainian economy of "such a scale" after the beginning of Russian aggression in 2014.
"This contract does not involve the purchase of Ukrainian land. It involves the purchase of Ukrainian assets, raising the level of investment in the Ukrainian agricultural sector and raising the level of technologies that are now coming to Ukraine," Poroshenko said.
The head of state added that these foreign investment would promote the increase of crop yield, export, receipt of foreign exchange earnings in Ukraine, and the creation of new high-paying jobs.
op