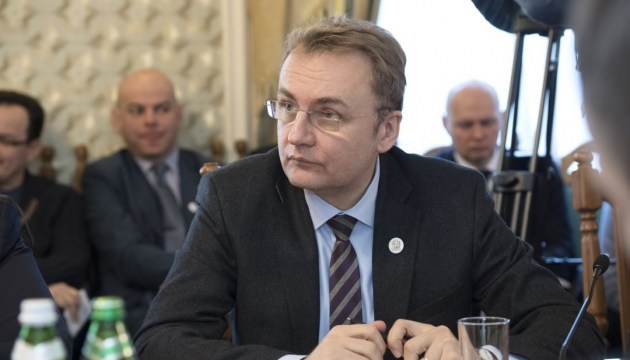 Lviv mayor, Bundestag vice president speak about threats posed by Nord Stream 2
Mayor of Lviv Andriy Sadovyi held a meeting with Vice President of the German Bundestag Wolfgang Kubicki. The Lviv mayor noted threats posed by the construction of the Nord Stream 2 gas pipeline.
This was reported by the press service of the Lviv City Council.
The Lviv mayor said that Germany helped Ukraine a lot. "We are open to cooperation. But there are issues that we are extremely worried about - a big threat of the Nord Stream 2 and the fact that there is no single strategy in Europe for gas transportation. Russia's actions are beyond common sense and European values," Sadovyi said.
During the meeting, the parties also discussed the issues of Ukraine's cooperation with Germany, as well as the current state of affairs in the European Union.
The mayor spoke about the city's cooperation with the German organization GIZ in restoration of architectural monuments.
As known, Nord Stream 2 is a project on the construction of a gas pipeline from Russia to Germany, bypassing Ukraine across the Baltic Sea. Gazprom owns 51% of shares. Russia wants to build two lines of the gas pipeline (up to 55 billion cubic meters a year). The Baltic States, Poland, Ukraine, as well as the United States, actively oppose the project. In particular, on April 5, the Verkhovna Rada of Ukraine called on the world not to support the construction of Russia's Nord Stream 2.
ish