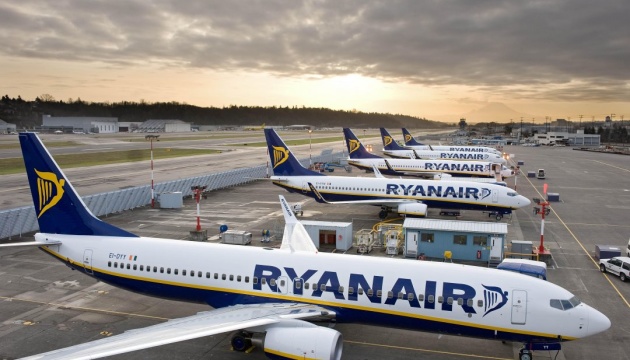 Ryanair launches one more flight from Ukraine to Poland – infrastructure minister
Irish low-cost airline Ryanair will launch one more flight from Kyiv to Poland.
Ukrainian Infrastructure Minister Volodymyr Omelian wrote this on his Facebook page.
"Ryanair launches one more flight from Boryspil to Poland this autumn. There are already 17 directions of this company between Ukraine and the EU. In this autumn there will be more surprises from the carrier #1 in Europe! It's a great beginning," Omelian wrote.
According to the information on the official website of the airline, Ryanair will begin flights on the Kyiv (Boryspil) - Bydgoszcz route from October 31, 2018. The ticket price is from 22 euros one way.
Ryanair also operates flights from Boryspil airport to Krakow, Gdansk, Warsaw, Wroclaw, and Poznan.
ish