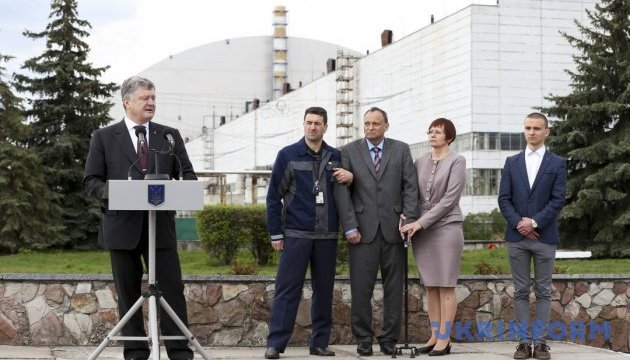 Construction of new confinement at Chernobyl NPP to cost EUR 1.6 billion
The construction of a new safe confinement over the fourth power unit of the Chernobyl nuclear power plant will cost about EUR 1.6 billion.
President Petro Poroshenko said this during a meeting on improving the state policy regarding the revival of territories exposed to radioactive contamination and social protection of those affected as a result of the Chernobyl disaster, an Ukrinform correspondent reported.
"As of today, the confinement costs EUR 1.42 billion, and taking into account all works the budget amounts to almost EUR 1.6 billion," he said, stressing that this is the price for safety of generations of Ukrainians.
Poroshenko also states that confinement is an unprecedented project that has no analogues in the world, and Ukraine has already fulfilled all its obligations.
ish