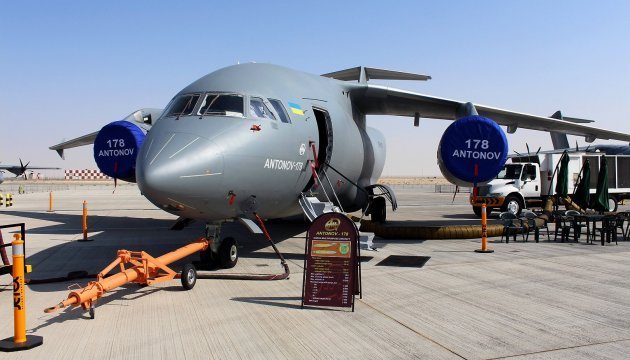 Antonov brings two transport aircraft to Eurasia Airshow
Antonov is showcasing An-178 and An-77 medium-range transport aircraft at the Eurasia Airshow 2018, which is taking place in the Turkish city of Antalya, the Ukroboronprom State Concern has reported.
The report notes that the An-178 and the An-77 will perform demonstration flights during the airshow.
"During Eurasia 2018 a number of meetings and negotiations will be held with representatives of government agencies, industrial enterprises and air carriers of Turkey and other countries in order to discuss the areas of cooperation under the programs of the An-178 medium-range transport aircraft, An-148/An-158 regional passenger aircraft, a promising An-188 military transport short take-off and landing aircraft, and unmanned aviation systems," the report says.
According to the concern, all these programs are to be developed and implemented within broad international cooperation.
op