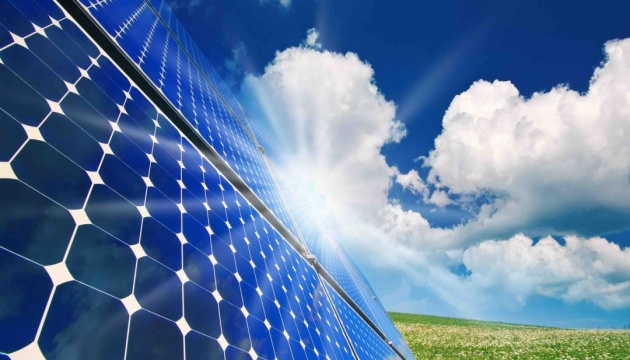 EBRD grants loan for construction of three solar power plants in Ukraine
The European Bank for Reconstruction and Development (EBRD) and the Clean Technology Fund (CTF) granted a loan worth EUR 25.9 million to KNESS Group for the construction of three solar power plants in Vinnytsia region.
This is said in the report by the KNESS GROUP company, which is available to Ukrinform.
"The EBRD and the Clean Technology Fund (CTF) have provided the KNESS Group with a loan of up to EUR 25.9 million under the Ukraine Sustainable Energy Lending Facility (USELF). Photovoltaic stations will be constructed in Vinnytsia region, namely in Illinets (10.87 MW), Tulchyn (11.42 MW) and Pohrebyshche (11.6 MW) areas. Total installed capacity of the three plants will be 33.9 MW. This renewable facility will significantly contribute to the reduction of CO2 emissions (c. 37 500 tons per year)," the report reads.
The KNESS GROUP and the EBRD signed the relevant loan agreement on March 2.
About 350 jobs will be created during the construction period. The construction of the stations is planned to be completed by the end of 2018.
The implementation of this project will make a significant contribution to ensuring Ukraine's energy security and reducing dependence on energy imports.
This project is the 13th project financed under USELF bringing the total renewable capacity supported by the Bank and the CTF to over 150 MW across all type of technologies.
ish