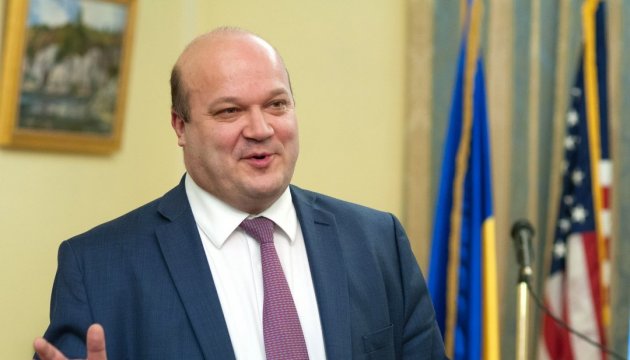 Holtec wants to produce new nuclear reactors in Ukraine
The management of Holtec International, a global supplier of equipment and systems for the energy industry, is currently considering expanding its facilities in Ukraine for the production of modern and more promising small modular reactors for nuclear power plants.
Ukraine's Ambassador to the United States Valeriy Chaly said this on Wednesday, February 14, an Ukrinform correspondent reports.
"I can say now, but cautiously, that the possibility of joint production of small modular reactors in Ukraine is being considered," the diplomat said in Washington after the ceremony to sign a $250 million political risk insurance agreement between Energoatom and the U.S. government corporation OPIC.
According to Chaly, President of Holtec International Kris Singh, when he opened a similar company in New Jersey, said during a personal conversation that he was considering building such a plant in Ukraine.
"President Singh has, in fact, selected only three sites in the world where he wants to implement his project - India, where he comes from, the United States, where his company currently operates, and Ukraine," the Ukrainian diplomat said.
According to Chaly, Ukraine "can become a manufacturer of a completely different technological level in the future," and the Holtec project on the construction of a reactor manufacturing plant will contribute to this.
"Speaking about the prospects, it's about billions of dollars that Ukraine can get in the future," Chaly said.
op