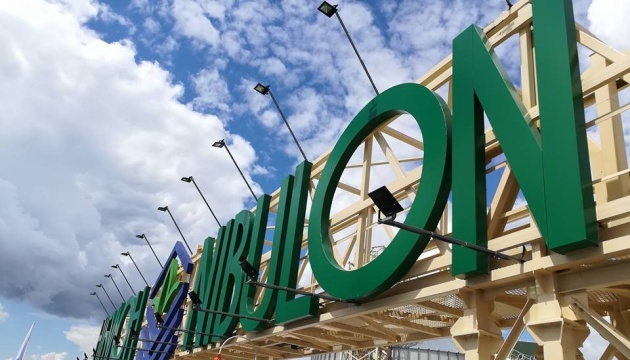 Nibulon to build two grain terminals this year for EIB, EBRD funds
Nibulon will build reloading terminals in Zaporizhia and Dnipropetrovsk regions at the expense of funds from the European Investment Bank (EIB) and the European Bank for Reconstruction and Development (EBRD), the company's press service has reported.
"Nibulon continues the implementation of an ambitious investment program, within which we plan to build at least ten river reloading terminals on the banks of the Dnipro, Southern Bug and other navigable rivers of the country," the report says.
During a meeting between the company's CEO, Oleksiy Vadatursky, and the leadership of Zaporizhia Regional State Administration, the sides discussed the construction of a new reloading terminal in the village of Ternivka, Vilniansk district. In Dnipropetrovsk region, it is also planned to construct two grain infrastructure facilities.
"The main objective of the program is to unload and preserve the roads of Ukraine due to the reorientation of cargoes to inland waterways. Every year we transport more than two million tons of grain cargoes by rivers. In the next marketing year, we plan to transport three million tons of grain through the Dnipro, and therefore we will unload Ukrainian roads by more than 125,000 trucks and save budget funds for road repairs," Vadatursky said.
According to him, before a new harvest in 2018, the company will build two more facilities in Zaporizhia and Dnipropetrovsk regions. New enterprises will be built at the expense of funds from the EIB and the EBRD.
op