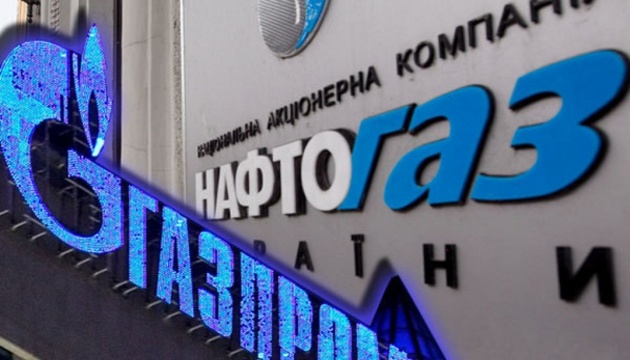 Gazprom not to contest Stockholm arbitration court ruling in dispute with Naftogaz
Russia's Gazprom is not planning to contest the ruling of the Arbitration Institute of the Stockholm Chamber of Commerce in a dispute with Ukraine's Naftogaz.
Gazprom Deputy CEO Alexander Medvedev told this to reporters on Monday, TASS reports.
"There's nothing new there. The arbitration court ruling has come into force. What for?" he said, when asked whether the Russian holding would challenge the court's decision.
As reported, on December 22, 2017, NJSC Naftogaz of Ukraine announced its victory in the Stockholm arbitration court in the case concerning a gas supply contract on all contentious issues.
According to the company, the arbitration court completely rejected Gazprom's claims under the $56 billion "take-or-pay" condition.
In addition, Naftogaz received a reduction in its future mandatory annual volumes by more than ten times, in line with its actual needs for natural gas imports.
At the same time, Gazprom said that on December 22, the Arbitration Institute of the Stockholm Chamber of Commerce ordered Naftogaz to pay Gazprom $2.019 billion in overdue arrears for gas supplies.
Naftogaz has been suing Gazprom from 2014 on two major issues - the price of Russian natural gas and gas transit.
In both cases, the Russian side filed counterclaims against Ukraine. The aggregate amount of Naftogaz's claims against Gazprom exceeds $42.5 billion, and that of Gazprom's counterclaims is $47.1 billion.
op