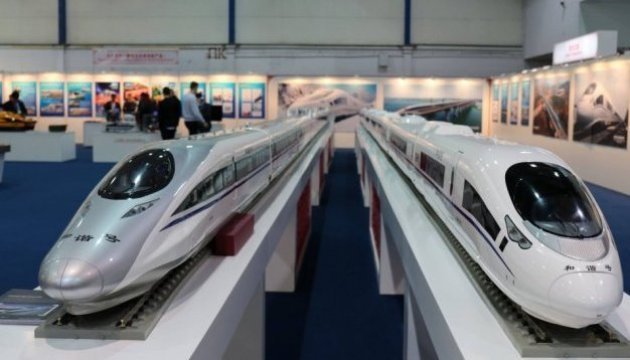 More than 500 unique inventions presented at Innovation Market Forum in Kyiv
More than 500 unique inventions have been presented at the Innovation Market International Forum in Kyiv.
First Vice Prime Minister - Minister of Economic Development and Trade of Ukraine Stepan Kubiv informed this on his Facebook page.
"I visited the Innovation Market International Forum, where more than 500 unique inventions and startup projects are presented. You can find models of unmanned vehicles for the army, high-speed trains and quadcopters, charging stations for electric vehicles," he wrote.
Kubiv stresses that last year Ukrainian start-ups concluded about 80 investment agreements with Ukrainian innovation companies, and their number is growing every year. "We are proud of our young innovators and we will continue to create an attractive environment for high-tech breakthrough in Ukraine," Kubiv said.
The International Forum "Innovation Market" is held in Kyiv for the second time.
The forum is a platform for meetings of investors, representatives of government and business in order to join efforts in the development of the innovation market in Ukraine. The experts discuss the latest technologies in the agricultural industry, as well as in the environmental and social spheres.
ish