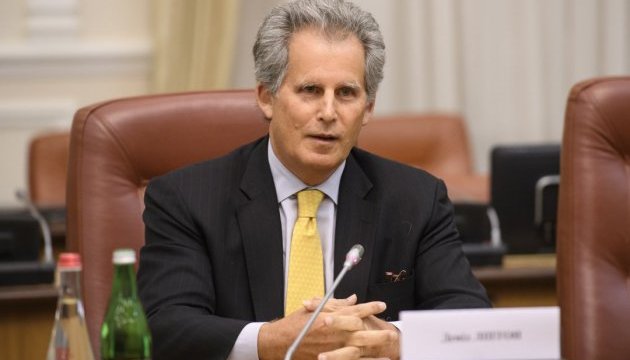 IMF must be convinced of progress of reforms in Ukraine - Lipton
The IMF's Executive Board must be convinced that Ukraine is progressing with the implementation of the reform agenda, IMF First Deputy Managing Director David Lipton has said.
He stated this in an interview with the Ekonomichna Pravda online newspaper, when asked if Ukraine can expect the next tranche, and when.
"It's too soon to make any predictions about that. First, we need to see the reforms that are needed for this review to be implemented. Ultimately, it's the IMF's Executive Board that must be convinced that Ukraine is progressing with the reform agenda," Lipton said.
Speaking about the implementation by Ukraine of the current program, he said: "Let's take a big picture: Ukraine has done a giant job of stabilization: bringing the budget under control, dealing with the deficits of the gas system, restoring competitiveness, or dealing with the problems in the banking system. These are all very important accomplishments that put Ukraine on the path toward sustained growth."
However, according to Lipton, there are risks of going backwards. Wage growth in the public sector and some parts of the private sector has been very high compared to inflation, he added.
"If this situation is maintained, it will erase profitability and competitiveness, and ultimately threaten to put Ukraine where it was three years ago, unable to compete internationally. Similarly, many initiatives could raise the budget deficit and endanger the stability," he said.
Lipton stressed that on the path toward a sustained rapid growth Ukraine also has to make steps forward as planned.
"For example, the pension reform is very important to all people. It makes no sense for Ukrainians to retire at earlier age, while the pensions are so small that they cannot provide decent, stable living. There is a need to address that through the pension reform," Lipton said.
op