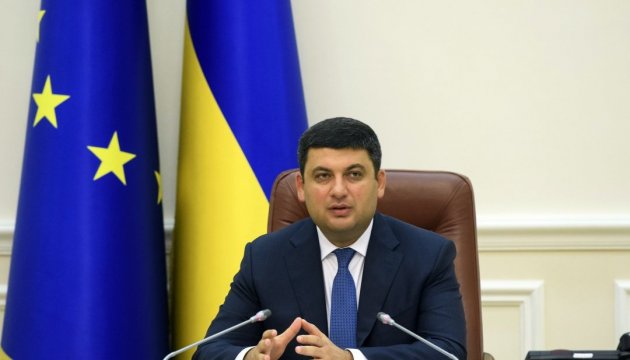 PM Groysman: We can't move on without pension reform
Prime Minister Volodymyr Groysman has said that pensions will be raised for 9 million pensioners from October 1, 2017.
In a post on his Facebook page, he wrote: "The pension reform, which we are launching, is aimed not only at restoring justice for current pensioners, it also lays the foundation for a permanent pension system for the future. After the Verkhovna Rada approves the law on October 1, pensions will be increased for 9 million pensioners. We've also envisaged that in the future they will be automatically recalculated considering the increase in average wages and inflation rates. Therefore, the earlier increased pensions and new pensions will continue growing," the prime minister wrote.
He noted that the proposed pension reform will allow the government to eliminate for the next 7-10 years the deficit of the Pension Fund, which now amounts to more than UAH 140 billion.
"Thus, both current and future pensioners will be protected from the situation when the state simply does not have the opportunity to pay pensions. This concerns a solidary pension system, without "the repair" of which it is impossible to move on. The solidary system is the foundation for the pension provision in all countries of the world. It gives an opportunity to receive a pension regardless of the life circumstances of a person. The solidary system protects a person," Groysman added.
iy