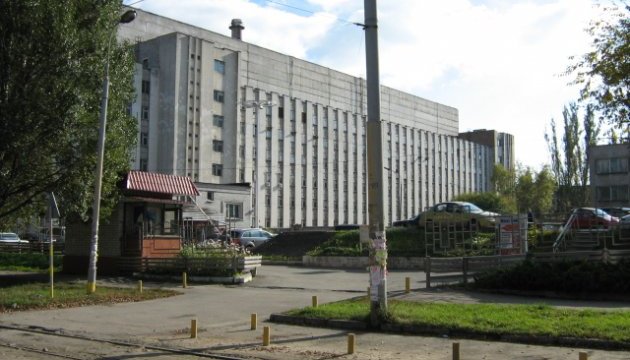 Yuzhmash denies links with North Korean missile programs
Ukraine's state-run machine building plant Yuzhmash does not supply to Russia any missiles, their parts and assembly units, including rocket engines, and it does not have any connection with North Korea's missile programs, according to a statement published on the company's website.
"In connection with the publication by The New York Times on August 14, 2017 of an article 'North Korea's Missile Success Is Linked to Ukrainian Plant, Investigators Say,' which is widely distributed by the Ukrainian media, Yuzhmash states that the facts described in the article are untrue. In particular, Yuzhmash is not the main producer of missiles for the Russian Federation, and it does not supply to Russia any missiles, their parts and assembly units, including rocket engines," reads the statement.
The company also said that the assumptions of the article's authors and an "expert" they cited regarding Ukraine's possible connection with North Korea's progress in the development of rocket technology had nothing to do with reality.
"Yuzhmash has never had and now has no connection with North Korean space and defense rocket programs. Yuzhmash has not produced any military missiles and missile systems over the period of Ukraine's independence. The only serial engine that has been exported in recent years (an RD-843 engine supplied to Italy for Europe's Vega rocket) is designed for launch and work in open space and, in terms of its specifications (including the driving force), is unfit for use in ballistic missiles for military use," the statement reads.
Yuzhmash said that the state-owned enterprise fully complies with the requirements of the Missile Technology Control Regime to which Ukraine has been party since 1998.
At the same time, the company said that the article by The New York Times article was "openly provocative, based on incompetent 'expert' opinion."
Earlier, The New York Times, citing Michael Elleman, a missile expert at the International Institute for Strategic Studies, and referring to classified assessments by American intelligence agencies, wrote that North Korea's success in testing an intercontinental ballistic missile that appears able to reach the United States was made possible by black-market purchases of powerful rocket engines probably from a Ukrainian factory with historical ties to Russia's missile program.
In this regard, Secretary of the National Security and Defense Council of Ukraine Oleksandr Turchynov said that this information did not have any grounds, was provocative and, most likely, "provoked by the Russian special services to cover up their own crimes."
op