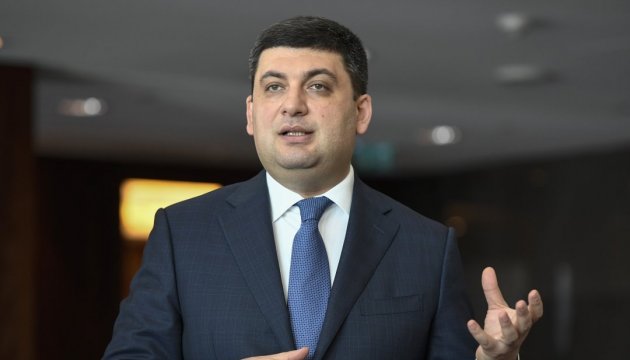 Prime Minister outlines five major reforms to be conducted in Ukraine this year
Ukrainian Prime Minister Volodymyr Groysman has called for the implementation of five major reforms, which would give a rise to higher stability and economic growth already next year.
Groysman said this on the air of 112 Ukraine TV channel.
"These reforms are the sale of the inefficient state property, the pension reform, the education reform, the reform of the health care system, which can consolidate expenditures and invest in the lives of Ukrainian citizens. We should also focus on the creation of the quality, powerful farmer class by giving the opportunity to own the land for small farms," Groysman said.
ol