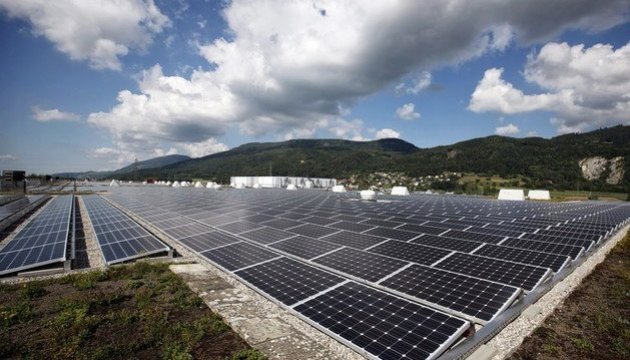 Solar power plants expected to be built in three regions of Ukraine in 2017
New solar power plants financed by investors are expected to be built in Kherson, Odesa and Kharkiv regions, Stolychna Nerukhomist information and analytical portal reports.
"In 2017, a solar power plant with a capacity of 30 megawatts will be built within 60 hectares of Velyka Blahovishchenka Village Council. According to preliminary estimates, the project cost exceeds $10 million," the press service of Kherson Regional State Administration reports.
A solar power plant is also expected to be built in the city of Bolhrad (Odesa Region). According to the press service of Bolhrad City Council, the plant with a capacity of 5 megawatts will be situated within 10 hectares of the former military training grounds.
In addition, a solar power plant with a capacity of 1.8 megawatts will be built in the village of Vesele (Kharkiv Region) this year. According to Kharkiv Energy Cluster, the project is being implemented by the Institute of Sustainable Development.
As Ukrinform reported earlier, 39 companies expressed interest in building solar power plants in the Chornobyl Exclusion Zone.
mk