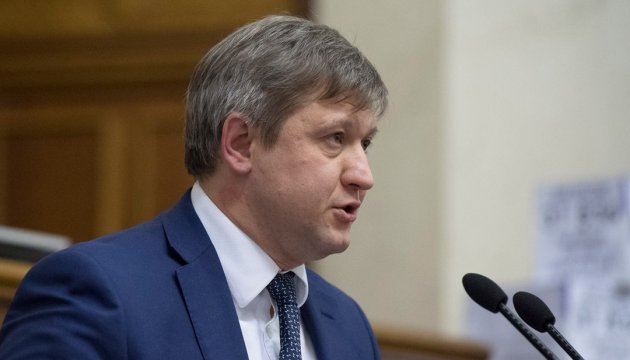 Ukraine's Finance Ministry may merge Oshchadbank and PrivatBank
Ukrainian Finance Minister Oleksandr Danylyuk has stated that state-run Oshchadbank and PrivatBank, recently transferred to state ownership, may be merged.
The Minister said this on the air of 24TV channel.
"I do not rule out the possibility of merge. It is now necessary to weigh all the pros and cons," the Minister said.
Danylyuk believes Ukraine will benefit from a possible merge as the state's share in the banking sector will grow. However, according to him, the state is currently focusing on the PrivatBank development strategy.
As reported, Ukraine's Cabinet of Ministers on Sunday, December 18, supported the proposal put forth by the National Bank of Ukraine and the Council for Financial Stability to transfer PJSC PrivatBank to 100% state ownership.
ol