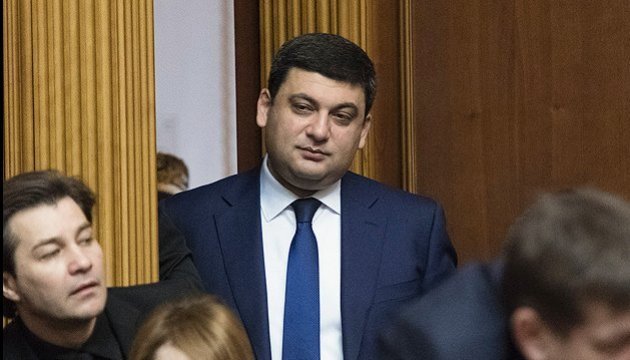 PM Groysman expects Verkhovna Rada to approve national budget this week
Prime Minister Volodymyr Groysman expects that the Verkhovna Rada of Ukraine this week will approve a draft law on the national budget for 2017.
In his address to Ukrainian citizens, Groysman said: "This week the budget of the country for 2017 must be approved, and it contains clear priorities for our state development. I hope for a successful vote in the Verkhovna Rada".
He also assured that the government will focus on ensuring stability in the country and creating conditions for the economic development.
Earlier, the Opposition Bloc parliamentary faction stated it would not vote on the law on the 2017 national budget.
iy