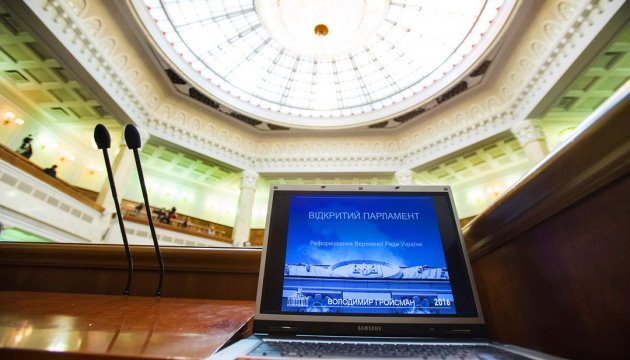 Speaker: parliament needs to adopt 13 bills for cooperation with the IMF
Parliament must adopt another 13 bills to extend the cooperation with the International Monetary Fund, Parliament Speaker Andriy Parubiy told journalists at a briefing, Ukrinform reports.
"We have identified a list of priority bills that has 13 bills for cooperation with the IMF at the working group together with the government. Six of these bills are in the agenda for Thursday," he said.
Parubiy also noted that these bills relate to various issues such as the energy sector and a rise in social benefits standards.
Also, Groysman said that the authorities should meet with business representatives: "This initiative is already voiced by business community, we should look into the format and I will be ready to back it. I think we need to meet in various formats, but it seems that these meetings should be dedicated to the state's interests. This is the priority issue. But we must also meet with small and medium sized businesses. All successful countries rely on small and medium businesses, the self-employed citizens."
tl