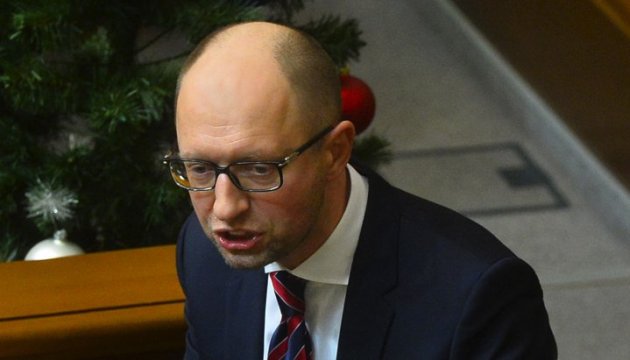 PM Yatsenyuk calls Rada to start transparent privatization in Ukraine
Prime Minister of Ukraine Arseniy Yatsenyuk has called the Rada to begin the process of transparent privatization of large state-owned companies in 2016.
He told viewers during his TV weekly broadcast "10 minutes with the Prime Minister", Ukrinform reports.
"Let the government undertake a transparent privatization that will make it possible to obtain new investments and create new jobs," said Yatsenyuk.
He also reminded that Parliament has 11 times failed to pass a new legislation on privatization of the state-owned enterprises.
"A total of 11 times Parliament has failed to pass a new law on privatization, which can facilitate in obtaining billions in investment and creating fair rules for sale of the state-owned companies" he said.