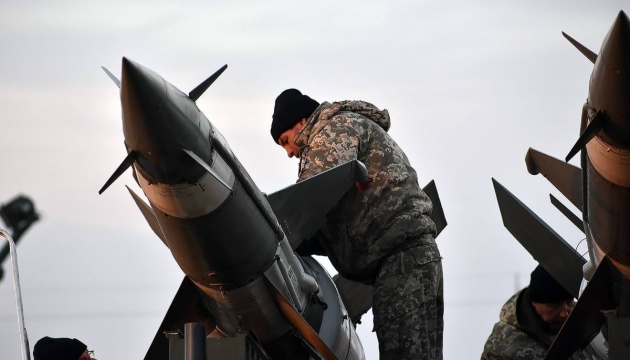 US, UK, Denmark, Netherlands sending Ukraine hundreds of air defense missiles
Defense chiefs of the United States, United Kingdom, Denmark, and the Netherlands on Thursday announced a defense package for Ukraine that includes air defense missiles to defend itself amid Russia's continued brutal missile attacks.
That's according to a joint statement by Denmark, the Netherlands, the UK, and the USA, Ukrinform reports.
As reported by the UK Defense Ministry's press service, the four countries are partnering together to deliver high priority air defense equipment to Ukraine, addressing its most urgent air defense requirements "as Russia continues its brazen missile and drone attacks against Ukrainian cities."
"The initiative will deliver hundreds of short and medium range air defence missiles and associated systems required to protect Ukraine's critical national infrastructure," the statement reads.
It is also noted that the package aims to further ensure the success of counter-offensive operations in coming months.
Delivery of the equipment has already begun and should be complete within several weeks, the statement says.
As reported by Ukrinform, President Volodymyr Zelensky thanked Norway and Denmark for the new package of military aid to Ukraine.
According to the General Staff, Russia launched more than 140 missiles of various types and more than 250 attack UAVs at Ukraine over the past two weeks.