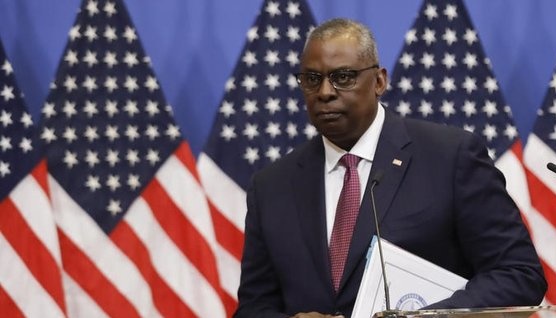 Austin announces billion-dollar contributions of Ukraine Defense Contact Group to boosting nation's defenses
The United States, Canada, the United Kingdom, Denmark, the Netherlands, Italy, Norway, and Germany announced during the Ramstein-format meeting on Thursday new multi-billion-dollar commitments to strengthen Ukraine's defense capabilities.
U.S. Defense Secretary Lloyd Austin announced this on Thursday following the said meeting, an Ukrinform correspondent reports.
"Now, several countries have stepped up today with new commitments for Ukraine," the head of the Pentagon noted.
Thus, according to him, Canada allocated an additional package worth $500 million, which will include more than 200 air defense missiles to help protect Ukrainian skies. The United States, together with the UK, Denmark, and the Netherlands, "all contributed funding for additional critical air defense missiles for Ukraine."
In this context, he emphasized that the main focus is on providing Ukraine with more effective air defense systems in view of Russia's continued brutal missile attacks on peaceful cities across Ukraine
Italy also said it was providing aid, including "highly critical capabilities that meet Ukraine's most urgent needs to defend itself."
In addition, Austin emphasized, several other allies have made proposals to support Ukraine in the long term. In particular, Norway and Germany announced multi-year packages, and Denmark announced its nearly $2.6 billion package for military assistance through 2024.
"All these contributions underscore our unity and supporting Ukraine and defending the rules based international order that keeps us all secure," the U.S. secretary of defense emphasized.
As Ukrinform reported earlier, the 13th meeting of the Ukraine Defense Contact Group in the so-called Ramstein format was held in Brussels on Thursday, with the participation of about 50 countries.
Photo: EPA