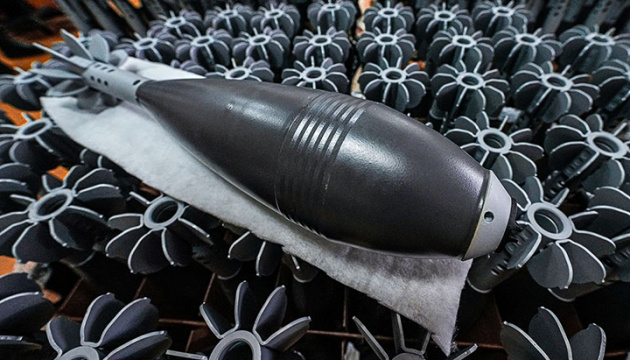 Ukroboronprom, NATO country launch joint production of 120mm mines
Ukraine's state defense conglomerate Ukroboronprom and a NATO member country have launched the joint production of 120mm mines, and a contract has already been concluded with the Ukrainian Defense Ministry for the supply of the mines to the Ukrainian Armed Forces.
The company's press service said this in a post on Telegram, Ukrinform reports.
"The Ukroboronprom State Concern and a member country of the North Atlantic Alliance began to jointly produce 120mm mines. The other day, a contract was concluded with the Ministry of Defense of Ukraine for the supply of these weapons, so the Ukrainian military will soon receive them," the report said.
The company specified that 120mm mines are manufactured using modern technologies. At the same time, the production facilities are dispersed, with some of them located in a European country. Such mines hit enemy infantry in a radius of 25 to 60 meters, and fragments can be scattered for a distance of 250 meters. The mine is also capable of destroying engineering structures and lightly armored vehicles.
The 120mm mortar is one of the most common types of artillery weapons in Ukraine and is actively used in hostilities against the Russian invaders. It is capable of hitting targets at a distance of up to seven kilometers, and with modern ammunition - at more than eight kilometers.
Photo: Ukroboronprom