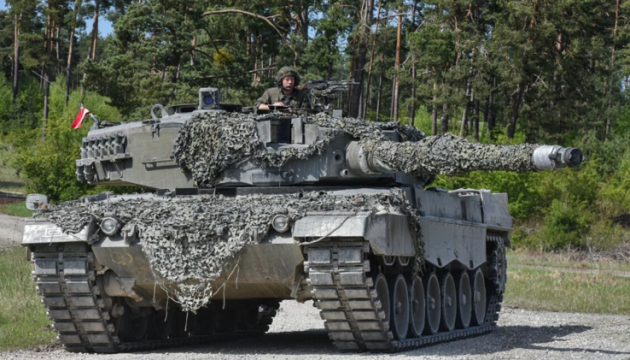 Another Russian fake about Leopard tanks in Berlin center
Russian propaganda forged social ad on the most famous LED advertising screen in the German capital
Kremlin's state media, z-Telegram channels, and pro-Russian Twitter accounts are sharing a video allegedly taken by a passer-by near a LED advertising screen in the center of Berlin. The video shows "social ad" displayed on the screen. Two German tanks are depicted: a Panther tank of World War II captioned "1943" and a Leopard tank captioned "2022".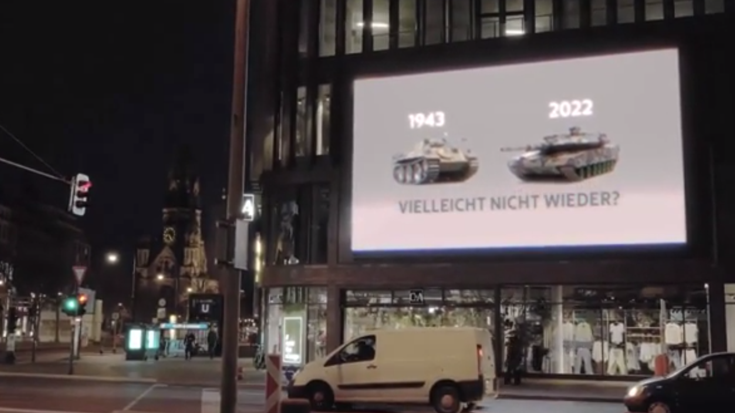 A question in German which is translated as "Maybe, there is no need to do this again?" is seen under the picture.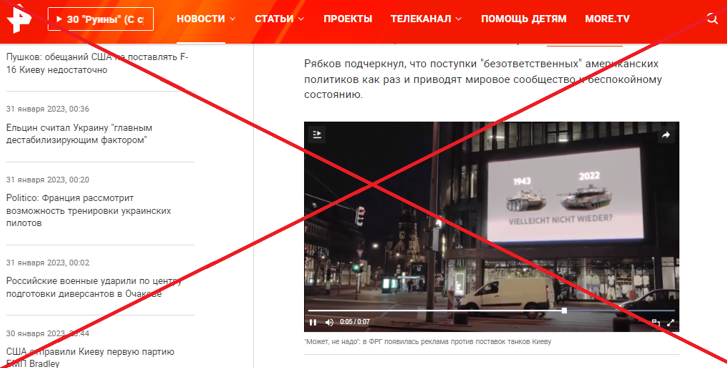 In this way, Russian propagandists promote the thesis that German society opposes the transfer of German Leopard 2 tanks to Ukraine.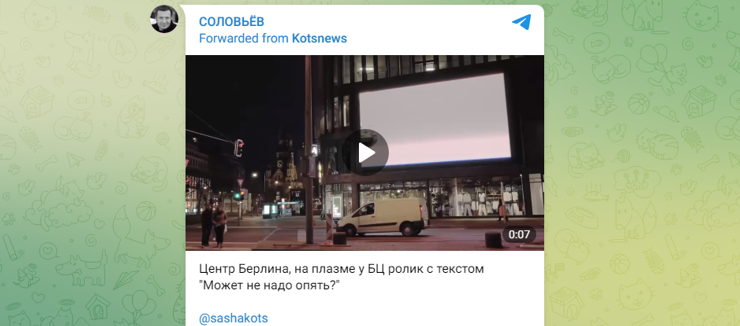 The mentioned video is fake, such social advertising has never been filmed in Berlin, let alone displayed on the city's LED advertising screens.
This interactive billboard is located on the facade of the futuristic business center "Ku'damm Eck" at the intersection of Kurfürstendamm and Joachimsthaler Straße.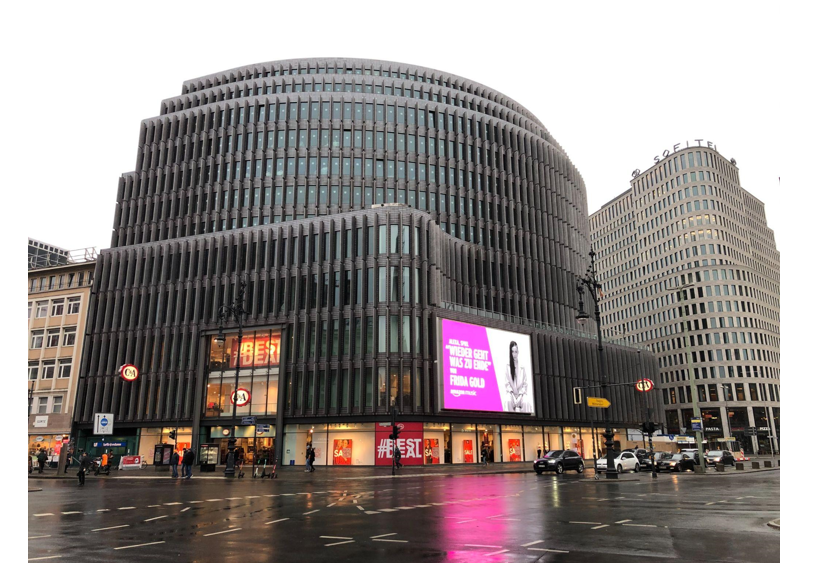 Various global brands, premieres of movies, series, theater performances, art exhibitions, etc. are constantly advertised on the mentioned LED screen.
Limes company, which deals with displaying content on the screen, publishes all commercials on its YouTube account.
Russian propagandists took a video advertising the artistic project "Hello Who?" by the British-Japanese artist Simon Fujiwara, cut out the part from the 15th to the 22nd second, and replaced the original advertisement with a video with tanks in a graphics editor.
The fake video and the original depict the same white minibus, a red and white sign in front of it, a church, a red traffic light.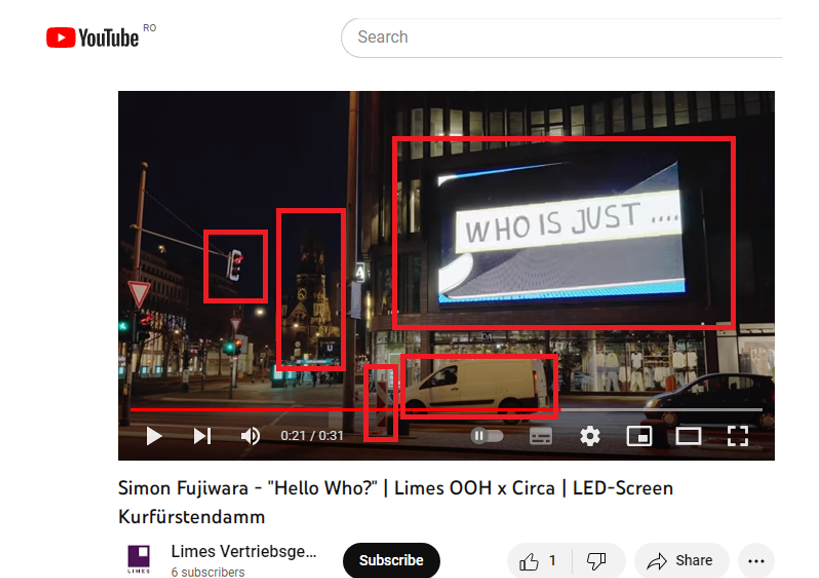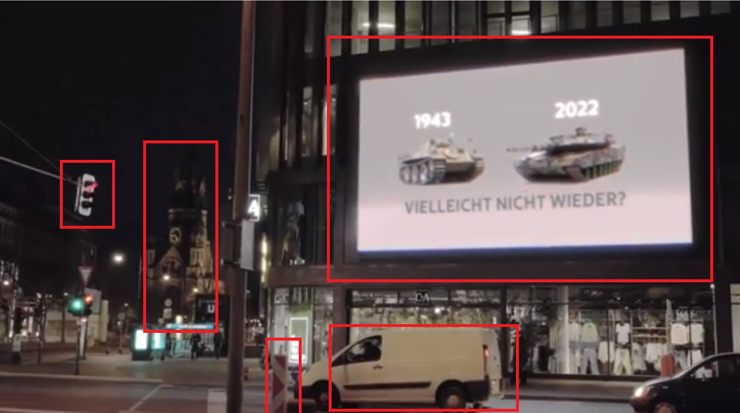 The original video was filmed on April 7, 2022, more than 10 months before German Chancellor Olaf Scholz approved the delivery of Leopard 2 tanks to Ukraine.
The transfer of Leopard tanks to Ukraine has repeatedly been the subject of Russian fakes both in the context of Germany and Poland.
Andriy Olenin