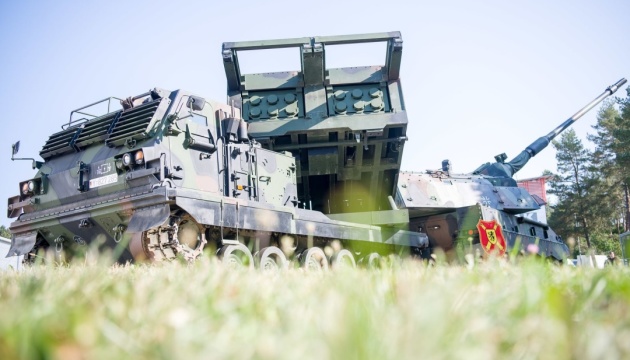 Germany to send more Panzerhaubitze 2000, MARS II to Ukraine
The German Federal Ministry of Defense has pledged to hand over more PzH 2000 self-propelled howitzers and MARS II MLRS to Ukraine in the coming weeks.
"We coordinate our ongoing support. In the next few weeks, more PzH2000 and MARS II will be handed over to Ukraine," the Ministry posted on Twitter.
As noted, the Ramstein-format meeting is held at a special time: Russian missile attacks and partial mobilisation, sham referenda, as well as Ukraine's counter-offensive.
As reported, on October 12-13, Brussels hosts a meeting of the North Atlantic Council at the level of defense ministers, as well as a meeting of the Ukraine Defense Contact Group (Ramstein-6) under the auspices of the United States.
The officials will assess the current state of the Alliance's defense and deterrence capabilities, consider measures to protect critical infrastructure taking into account the acts of sabotage on the Nord Stream pipelines, and ways to continue and strengthen military aid to Ukraine.
ol