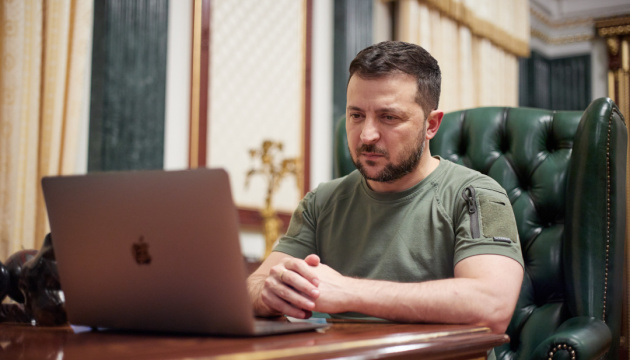 Zelensky calls on Stoltenberg to provide heavy weapons for counteroffensive as soon as possible
In a phone conversation with NATO Secretary General Jens Stoltenberg, President Volodymyr Zelensky stated the need for Ukraine to quickly obtain more heavy weapons in order to successfully repulse Russian attacks and launch a counteroffensive.
As the press service of the Head of State informs, Stoltenberg expressed condolences over Russia's killing of Ukrainian prisoners of war in Olenivka.
The President of Ukraine informed NATO Secretary General about the situation on the battlefield and the need for Ukraine to quickly receive more heavy weapons from NATO member states in order to successfully repulse Russian attacks and proceed to a further counteroffensive.
In addition, Zelensky emphasized the importance of receiving non-lethal military aid from the Alliance as soon as possible within the framework of the comprehensive package approved at the Madrid NATO Summit. He emphasized the importance of ensuring the full financing of this assistance.
The parties also discussed the status of processing Ukraine's requests to NATO regarding aid in humanitarian demining and expressed hope for the acceleration of the supply of the necessary equipment.
Stoltenberg welcomed the agreement on unblocking the export of Ukrainian grain through the Black Sea ports and the dispatch of the first ship with grain from Odesa.
The Head of State invited the Secretary General of NATO to participate in the online summit of the Crimea Platform on August 23.
In turn, Stoltenberg called the conversation with Zelensky a "good call" on priorities for military support.
"It's vital that NATO & Allies provide even more assistance to Ukraine even faster. Also discussed 1st shipment of grain since Russia's invasion & need to fully implement deal sponsored by UN & our Ally Türkiye," NATO Secretary General posted on Twitter.
ol