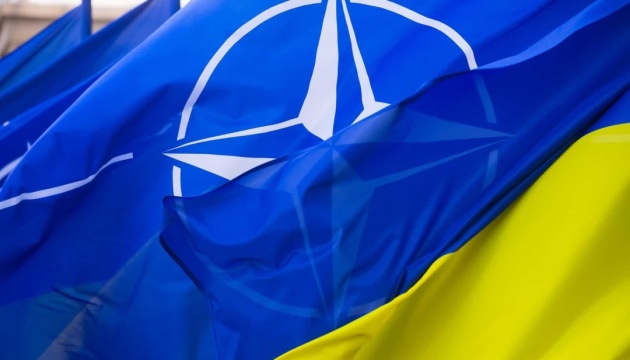 Ukraine joins NATO's Multilateral Interoperability Programme
Ukraine becomes an associate member of the Multilateral Interoperability Programme (MIP) which implements technological cooperation between the armies of NATO member states.
The corresponding decision was made by voting at the annual meeting of the MIP Steering Group, Ukrinform reports with reference to the Ministry of Defense of Ukraine.
From now on, Ukraine as the MIP associate member has the right to jointly develop and amend key NATO standards related to the interaction of combat control systems and related standards, the statement reads.
"Ukraine has a powerful IT potential and is a worthy NATO ally. We will certainly contribute our expertise to the development of collective security," commented Defense Minister Oleksii Reznikov.
As noted, with the support of the C4 Ukraine-NATO Trust Fund and the MIP program, a large contribution has been made to the development of the Ukrainian Delta Situational Awareness System, which has been designed by Ukrainian military IT specialists since 2016. The officers of the Center for Innovation and Development of Defense Technologies at the Ministry of Defense presented Ukraine's potential at the meeting of the MIP Steering Group citing the example of Delta's operation.
"Granting the status of a Multilateral Interoperability Programme member to Ukraine is a landmark decision. We are grateful to our German partners for supporting our application and aspirations. Now Ukraine can strengthen cooperation with the Alliance and countries outside NATO. This decision shows successes and progress in developing Ukraine's capacity for situational awareness in the world," emphasized Colonel Marat Utiushev, the head of the Center for Innovation and Development of Defense Technologies.
Ukraine has already been informed about the acquisition of membership through official diplomatic channels. Also, the flag of Ukraine will be included in the design template of all MIP documents. In their letter, representatives of the NATO Headquarters Consultation, Command and Control (C3) Staff noted that the decision was a good example of Ukraine's cooperation with NATO and the Allies, in particular within the framework of the NATO-Ukraine C4 Knowledge Sharing Project, the Ministry of Defense informs.
The Multilateral Interoperability Program (MIP) is a technological cooperation program of the armed forces of NATO member states. It was created at the level of national developers of information systems of combat management and aims to achieve interoperability of national systems of the C2IS category.
One of MIP's products is the MIP4-IES specification – a protocol and data model for exchanging situational information between combat management systems. The MIP and the Ukrainian developers of Delta Situational Awareness System have been cooperating since 2019.
ol