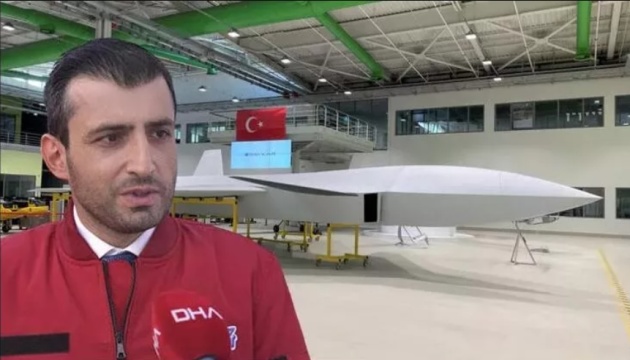 Bayraktar powered by Ukrainian engine to be more efficient than fifth-generation fighters
Thanks to unmanned control, the new Kızılelma UAV by Baykar Makina will be able to perform more difficult tasks in combat due to no risk of losing a pilot.
This was reported by Ukrinform with reference to Baykar Makina CTO Selcuk Bayraktar, who spoke with CNN Türk.
"The biggest advantage of Kızılelma is that it is unmanned. Without pilot control, it is possible to perform much more dangerous missions during combat. Losing a pilot sometimes means failure, so you can't always take risks. But this is not the case with unmanned platforms. Because it is a robot aircraft, its loss is not so significant," explained Baykar Makina's CTO.
Selcuk Bayraktar also explained why unmanned aerial vehicles have not yet become a global trend.
"The world is moving to such platforms. One of the main reasons for the delay is the huge investment in fifth-generation aircraft. If it weren't for that, the world would have switched to unmanned aerial vehicles 10 years ago," Selcuk Bayraktar said.
According to Bayraktar, the Kızılelma drone will boast a much higher speed than all other drones produced by the company. Preparations for the maiden flight are underway.
As Ukrinform reported earlier, the Turkish company Baykar Makina, which created the famous Bayraktar drone, presented a new combat UAV. It is equipped with AI-25 engines of Ukrainian production. The load capacity of Kızılelma will stand at 1.5 tonnes (takeoff weight 6 tonnes) and be able to develop a speed of up to 800 kmh.
The Kızılelma UAV will be able to land and take off from ships with short runways and provide effective counteraction to air-to-air targets.
In November last year, the Ukrainian state enterprise Ivchenko-Progres and the Turkish company Baykar Makina signed a cooperation agreement, which provides for the supply of Ukraine-made engines for unmanned aerial vehicles manufactured in Turkey.