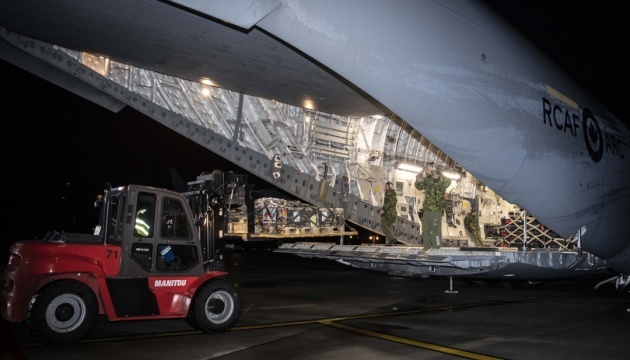 Second batch of weapons from Canada arrives in Ukraine
The second plane with Canada's military assistance landed in Ukraine.
"Today, our Canadian Forces made a second delivery of lethal military aid to support our Ukrainian partners," National Defence Minister of Canada Anita Anand posted on Twitter.
Aujourd'hui, nos @ForcesCanada ont effectué une deuxième livraison d'aide militaire létale pour l'Ukraine. Cette nouvelle invasion par la Russie est absolument inacceptable, et nous continuerons à soutenir l'Ukraine alors que le pays défend sa souveraineté et son indépendance. pic.twitter.com/7AaNsfdJ1V

— Anita Anand (@AnitaAnandMP) February 23, 2022
The minister underscored that "Russia's further invasion of a sovereign state is absolutely unacceptable."
Canada will continue to stand by Ukraine as the country defends its sovereignty and independence, Anand stressed.
As a reminder, Canada pledged to hand over more than $7 million worth of lethal weapons to Ukraine this month. The first batch arrived last week.
ol